**MY PRAYERS ARE
WITH YOU MANDO!!!

THOUGH, if you believe
in miracles...
ONE DID HAPPEN TONIGHT!

-=-=-=-=-=-



**Thank you
Pokepop
**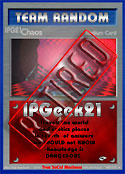 DO YOU REMEMBER?
3 YEARS AGO TO THE DAY?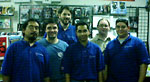 **THANK YOU
FOR THE MEMORIES**

HAVE NO IDEA
WHAT IS IN STORE!!!



Much has happened...
STILL HAVE ALL MY PIX on my h/d and not on display... SOON, soon... lol...

REGIONALS continued...

TeamLA
was in search of SECURING it's 5th ROOM... that eluded them...

AND MARTIN finally won...
then he has some HILARIOUS
post
on the gym...

BUT this had to be shared,
AWESOME GUYS

AWESOME EXCLUSIVE!!




**I wish my cellphone were mp3 ringtone capable...but it will be sometime...




My sincerest apologies for NOT COMMUNICATING what I have done for the past year(s):
IT began as a whim/challenge 3 YEARS ago, to take a group of YOUTHS to WORLD YOUTH DAY from a Parish in SouthCentral/South LA.
The Parish:
Ascension Church

The Event:
ROSEBOWL

FUNDRAISING:
CENTERPLATE

THANK YOU CASILLAS BROTHERS!!
It has been challenging, it has been difficult, and at times felt overwhelming & so much sweat, hard work, & sacrifice...
WE RAISED over $20,000 dollars!!
I am taking a group of 10 Young adults.
THE BULK of Fundraising has been accomplished but I am still in search of some additional support (some of our pilgrims face financial difficulties)
Please feel free to inquire, it would be GREAT to hear from ya'll & my apologies for not sharing my OTHER efforts... I do TOO good a job of sharing little and yet DOING much...
I'll do my best to NOT be a stranger!